Dwight Howard cleared to return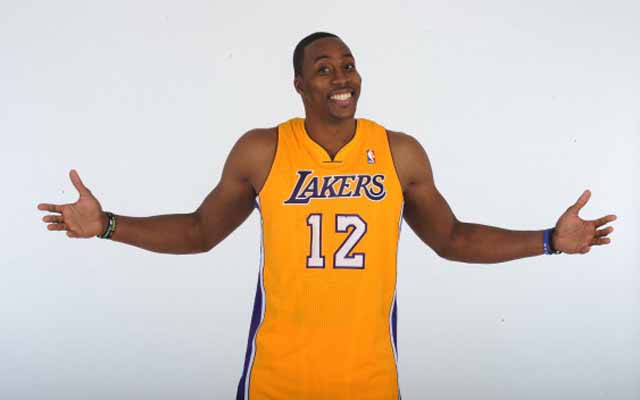 Howard can play. Is that a good thing?
(Getty Images)
Ken Berger of CBSSports.com passes along word from the Lakers that Dwight Howard has been cleared to play Friday night after doctors found no further damage to his right shoulder. Howard left the game against Memphis after sustaining an injury to the same shoulder that sustained a torn labrum two weeks ago.
Howard's return would be greeted with more enthusiasm had his play and demeanor been anything but a drag on the Lakers. Despite All-Star-caliber numbers (and Howard was indeed voted an All-Star starter by the fans in yet another sign of the decline of civilization), Howard's impact has been minimal and there are rampant rumors of his unhappiness with both Mike D'Antoni, Kobe Bryant and the Lakers' organization in general.
So him getting back on the floor isn't going to be met with much of a whoo from Laker land. But still, Howard is undeniably the team's second-best player. And if he can start to get right emotionally, mentally, physicaly, the Lakers' playoff chances might not be wholy flat-lined.
Howard missed the second half of last season with a herniated disc in his back that required surgery. He is averaging 17 points and 12 rebounds on 58-percent shooting this season for the 17-25 Lakers.