Grizzlies, Lakers and Celtics exploring three-team trade?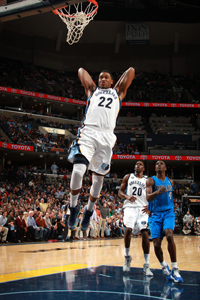 Could Gay go to L.A.?
(Getty Images)
There has been a general feeling that the Grizzlies' luxury tax saving deal last week, sending three players and a pick to Cleveland for Jon Leuer, was made to hang on to Rudy Gay and still save money.
That might not actually be the case. Consider what Ken Berger of CBSSports.com wrote in Postups this week:
Rival executives continue to believe the Grizzlies are open to trading Rudy Gay, despite last week's trade with Cleveland that got Memphis under the luxury tax this season.
[...]
Sources say the Grizzlies continue to make and accept calls on Gay, though they're doing so from a position of strength because they no longer have to trade him before the Feb. 21 deadline. If they don't, they'll be open for business around draft time and in July.
The message here basically is, if the right deal comes along, the Grizzlies are still open to trading Gay, last week's deal notwithstanding.
One potential deal that has popped up is a three-team trade involving the Celtics, Lakers and Grizzlies, according to ESPN.com:
So it's premature, to me, to throw [Paul] Pierce's name up there with Rudy Gay and Pau Gasol on the list of high-profile names available this trade season, even though we've heard more than one rival team speculate -- given that the Celtics and Grizzlies, sources say, have indeed held some exploratory trade talks since Gay hit the market -- that a three-way deal where Pierce lands in Memphis, Gasol goes to Boston and Gay joins the Lakers makes "some sense."
"Exploratory" is basically code for "this trade probably isn't happening," but it's interesting that the teams have discussed the players involved. Berger also reported a few weeks ago that the Celtics could once again be open to dealing Pierce at the deadline, though Danny Ainge has suggested the Celtics plan on riding out the season.
The Lakers are likely to be players at the deadline with Gasol, who doesn't appear to be a good fit next to Dwight Howard -- so much that Gasol has been reduced to a bench role. Acquiring Gay could be an interesting prospect for the Lakers because he's obviously a scorer who would need to fit next to Kobe and would take touches from Howard, but he could also fit in as a stretch power forward. Which might be a more natural position for Gay, especially playing alongside Howard.
What do the Grizzlies get out of it? Financial benefits. Pierce is only guaranteed $5 million next season; he's essentially on a $15-million expiring deal. So the Grizzlies could land immediate help to keep them competitive for this season while still relieving some of their pending tax pressure.
And the Celtics clearly could possibly use a shake-up. Gasol would likely fit nicely next to Kevin Garnett. And while losing Pierce would sting in a lot of different ways, Jeff Green was re-signed to be Pierce's heir apparent at small forward. The jury is way out on if he's ready for that role, but they at least have someone in place.
There's plenty of time for things to change before the trade deadline, but also plenty of time for things to get interesting.