Nike releases 2013 All-Star shoes for Kobe, LeBron, Durant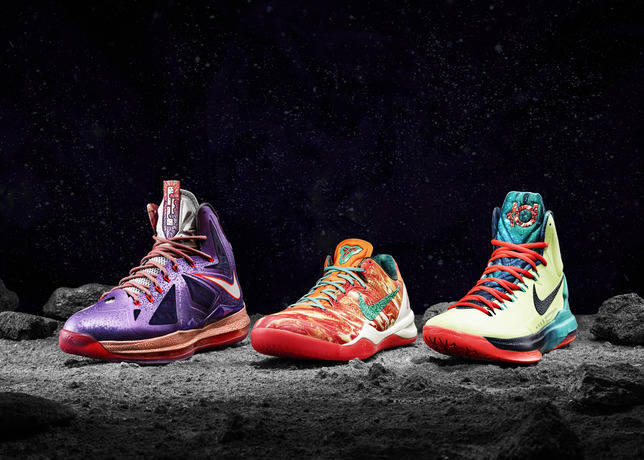 See, they're on moon rocks, because they're out of this world!
(Getty Images)
Nike has released the images of its 2013 All-Star limited edition shoes for its three biggest stars, the three biggest stars in basketball. The LeBron X, Kobe System 8, and KD V (left to right above) all feature the whole "space" theme. This is related to the connection between Houston -- site of this year's all-star game -- and NASA (hence, the Rockets). Not bad. Here's a gallery of the kicks in all their glory.