Pistons' Jose Calderon cleared to play Monday vs. Knicks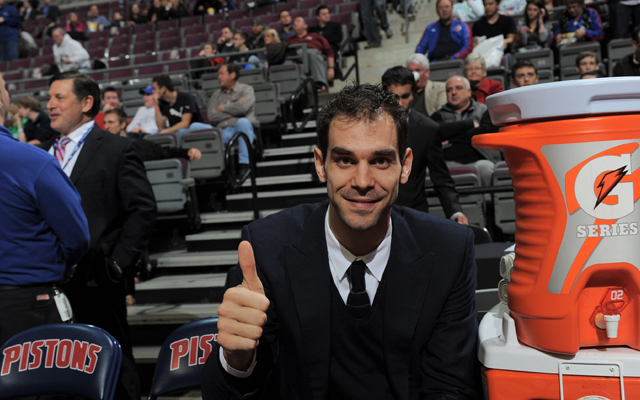 That's a long thumb.
(Getty Images)
Jose Calderon, traded from Toronto to Detroit last week, has not been able to suit up for his new team. He's had a visa issue, which kept him out of two games, and there were questions about Monday's game against New York. But the Pistons announced that Calderon has been cleared to play in Madison Square Garden Monday night.
Calderon is expected -- eventually, if not Monday -- to start. The question will be if Brandon Knight starts in a dual-point guard lineup with Rodney Stuckey at the 3, or if Lawrence Frank goes in a different direction.
Calderon brings shooting acumen, playmaking and experience to a team sorely in need of all three aspect of the game, and if he can get on the same page in a two-man game with Greg Monroe and dish some lobs to Andre Drummond, the Pistons might make a playoff push.