Report: Cavaliers prepared to offer Greg Oden two-year deal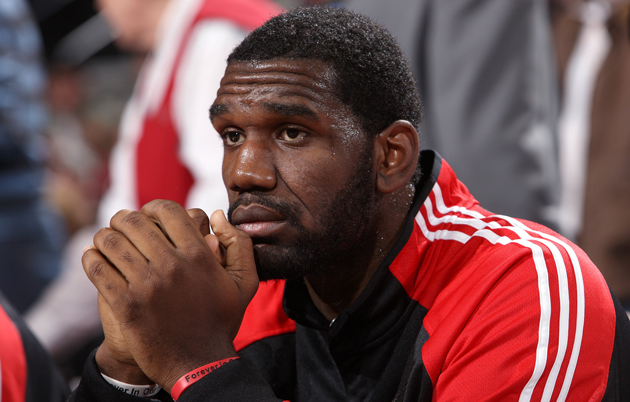 Are the Cavs prepping to give Greg Oden an offer?
(Getty Images)
The Cleveland Cavaliers are preparing to offer former No. 1 overall pick Greg Oden a two-year deal after the trade deadline passes, according to the Akron Beacon Journal.
The deal would reportedly include a third year as a team option.
With the uncertainty of what might happen at the trade deadline, teams are hesitant to bring on a new player because it impacts the salary cap and roster slots. That's why the Cavs intend to wait a couple weeks. Once the dust settles, the interest in signing Oden will rise.
Oden reportedly has been targeting a comeback for the 2013-14 season. But with interest in him building, he might choose to sign now and continue his rehab as part of a team.
Oden has reportedly met with both the Cavs and the Celtics in recent weeks about a comeback. The Heat also have had interest in the big man.
The first player chosen in the 2007 draft hasn't played a game in the NBA since Dec. 5, 2009 and had his third microfracture surgery in March 2012, on his left knee. For his entire career, he has appeared in only 82 games.
Oden never officially retired but more just took time away to finish his degree at Ohio State and attempt to get healthy. He's just 25 years old and still has a unique skill set for a man of his size.
The question still remains, even if Oden is signed: Will he ever actually play? That might sound unfair, but his recent history suggests it remains a concern.
Since Oden played his college basketball in the state of Ohio, this would be a homecoming of sorts and potentially exactly the kind of atmosphere around him needed to get his career on track.
Oden averaged 9.4 points and 7.3 rebounds in parts of two seasons with Portland.