Nets and Bobcats discussing Humphries for Gordon swap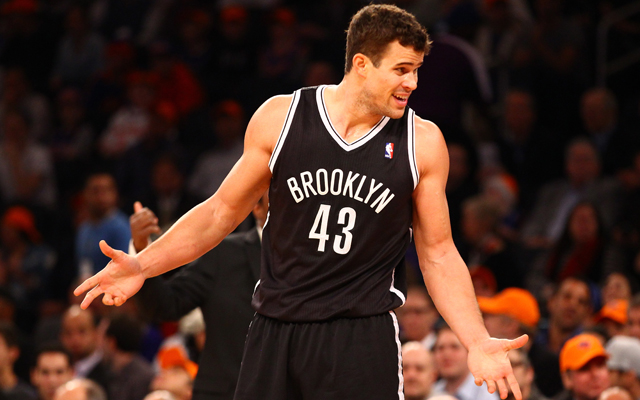 Trade ... me?
(Getty Images)
One team is destined for another year in the lottery, the other is trying to improve for a postseason run.
According to ESPN.com and confirmed by Ken Berger of CBSSports.com, the Nets and Bobcats are having talks involving a swap of forward Kris Humphries and guard Ben Gordon. The report states no deal is necessarily imminent, but the talks are ongoing.
A straight swap works under the league's current trade rules because both are making $12 million a year.
The Nets are looking for more shooting and bench scoring. They have a solid number of frontcourt players, especially with Reggie Evans playing strong minutes. Humphries has seen his minutes cut to 19.9 a game, with his production also way down. He's averaged a double-double the last two seasons, but is just putting up 6.0 points and 6.4 rebounds a game.
And Gordon has serious playoff chops, having led an underdog Bulls team to a first-round, seven-game series against the Celtics a few years ago.
Gordon, 29, is averaging 13.1 points per game for Charlotte, shooting 41.7 percent from 3. The Bobcats already have a bit of a backcourt logjam with Kemba Walker, Michael Kidd-Gilchrist, Gerald Henderson and Ramon Sessions.
Humphries is signed through 2014. Gordon is signed through this season with a player option for next season.