VIDEO: Warriors' Stephen Curry showing his 3-point prowess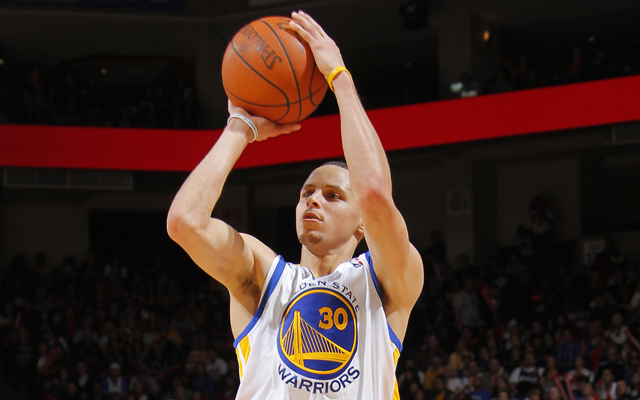 Curry is accurate.
(Getty Images)
Golden State Warriors guard Stephen Curry is one of the top 3-point shooters in the NBA. It's why he was invited to All-Star Weekend in Houston to participate in the 3-point shooting competition. This season, he's third in the NBA in 3-point shooting at 44.7 percent while taking the third-most attempts in the league.
He's not just a good shooter from outside; he's a guy who barrages opponents with outside shots by attempting 6.9 3-pointers per game. Curry and Steve Novak currently have the best odds for winning the competition, according to Bovada.
Wednesday, Curry posted a video on Twitter showing a healthy round of practice for the 3-point shootout:
That's a score of 27 out of a possible 30. Obviously, this isn't the big stage, but the highest score for a round in NBA 3-point contest history is 25.
We could be in for a pretty special contest on Saturday night.