#AllStarWeirdness: Joakim Noah takes All-Star availability casually
All-Star availability is usually filled with players showing off the finest duds. And then there's Joakim Noah, who showed up to availability in...
Via The Basketball Jones on Twitter: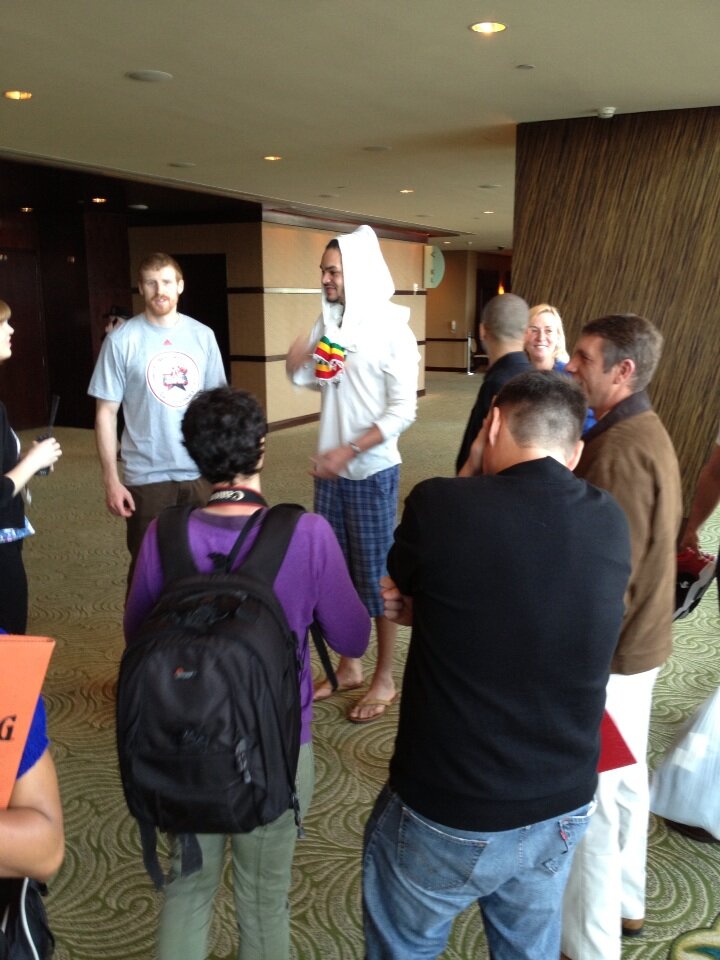 Styling. Pajama shorts and a towel on his head.
GQ, here he comes!
You can follow Eye on Basketball on Twitter @EyeOnBasketball. Follow Matt Moore at @MattMooreCBS and like us on Facebook.