Kevin Garnett clarifies comments about his last All-Star Game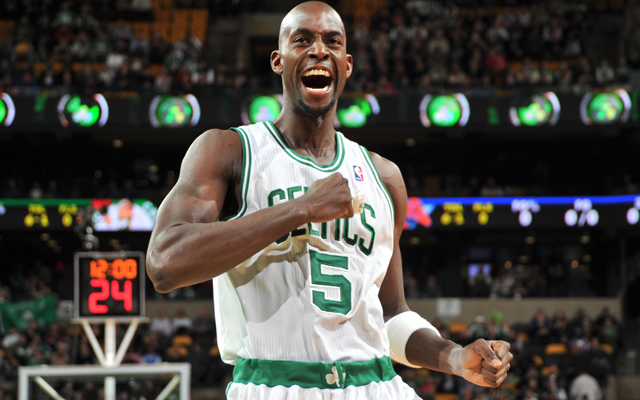 Garnett might be yelling for several more years.
(Getty Images)
On Wednesday, Kevin Garnett said this would be his "last All-Star Game," saying that reports "don't know what [he] know[s]." The implication was taken by most people that he could retire after this season, with the Celtics facing a tough road due to injuries to Rajon Rondo, Jared Sullinger, and Leandro Barbosa.
So did the Ticket mean to indicate that he was going to hang up the boots, just a year into his current three-year deal? He spoke to NBATV and clarified that it had more to do with being humble about the level of competition in this league.
So we don't know how good the league is? That injuries, age or trades can shift the landscape? I doubt it. KG's comment was pretty cryptic for it to just be humility. But maybe he was talking about knowing his game is fading, that he can feel his body having a harder and harder time.
But it's still a really weird statement. Then again, KG says some pretty weird stuff. But for now, we'll assume this means KG isn't planning on hanging it up this summer.
It should be noted, KG did not say, definitively, "I'm not retiring." Didn't say either way. Crafty guy, that KG.
You can follow Eye on Basketball on Twitter @EyeOnBasketball. Follow Matt Moore at @MattMooreCBS and like us on Facebook.