Rockets trade Marcus Morris to Phoenix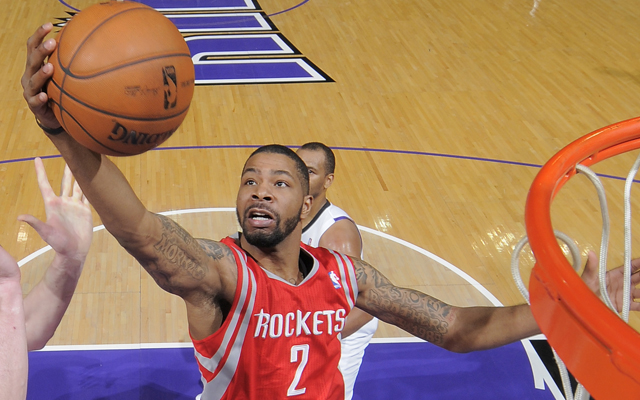 Marcus Morris is headed to Phoenix.
(Getty Images)
All the Phoenix Suns are missing at this point is Bill Self.
According to Yahoo Sports, the Houston Rockets have traded second-year forward Marcus Morris to the Phoenix Suns for a future second-round draft pick. The deal reunites Marcus with brother Markieff, who he played with at Kansas.
Marcus was taken 14th overall by the Rockets in 2011, with Markieff going one spot ahead to the Suns.
The deal was part of a larger shuffling the Rockets did Wednesday as they also moved Cole Aldrich, Patrick Patterson and Toney Douglas to Sacramento for Thomas Robinson, Francisco Garcia, Tyler Honeycutt and a future second-round pick.
Marcus, 23, is averaging 8.6 points and 4.1 rebounds in 54 appearances this season.