MRI reveals protruding disc for Warriors' Andrew Bogut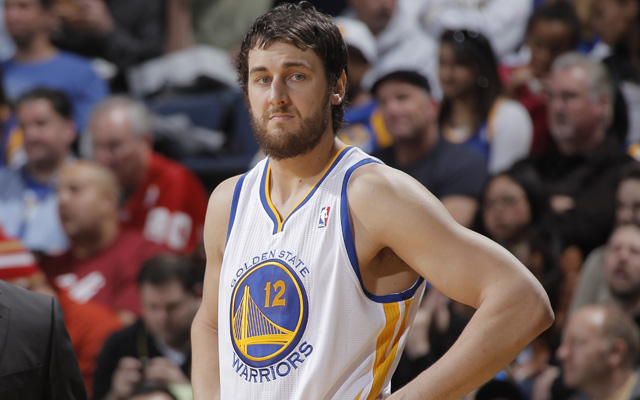 And the basketball gods' torture of Warriors center Andrew Bogut continues.
The MRI results are in from Bogut's back, and the news is not good. From the San Jose Mercury News:
The results from Andrew Boguts MRI revealed a disc protrusion that caused his back spasms. As a result, he will...not play Sunday in Minnesota. Bogut did not travel with the team, instead will stay back and get treatment. It is possible he could join the team on the trip at some point, but that depends on how he recovers. He is still out indefinitely.
With how Bogut's recovery has gone on the myriad freak injuries he's sustained, from an elbow to an ankle to now the back, you have to think it'll be later rather than sooner.
It's a devastating development for a Warriors team trying to find its defensive footing since falling apart in early February. They needed Bogut to make a strong run. Now without him, they'll have to get back to great defense without great defenders. It's a tall order.
Maybe he'll only miss a few weeks. But it sure is a concern.