PHOTO: Mike Woodson's 'Coach' shirt is sensational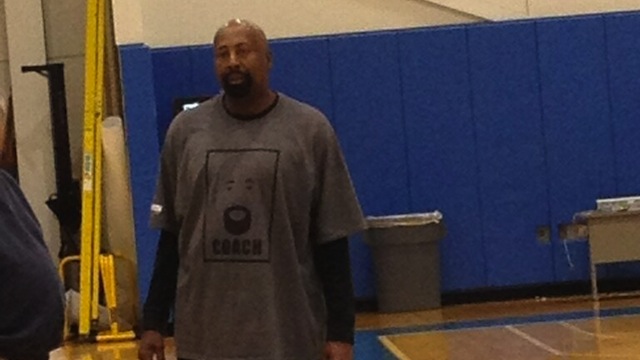 That is Knicks' coach Mike Woodson at Tuesday's practice. How do we know it's Mike Woodson and how do we know he's the coach? Because it says so right there on that terrific shirt.
Via Chris Herring of the Wall Street Journal, Woodson was wearing that today. Where did it come from? Why is he wearing it?
Here's what he told Herring: "It kinda looks like yours. You'd just have to grow your [goatee] out a little thicker."
Only criticism of it: Too much eyebrow.