Rip Hamilton's birthday cake is 'uh-maze-ing'
So Rip Hamilton turned 35 on Valentine's Day, and to celebrate, he had a cake made. It depicts himself in uniform, for all the different teams he's played for in his basketball career, sitting around a poker table. All edible. No, for real: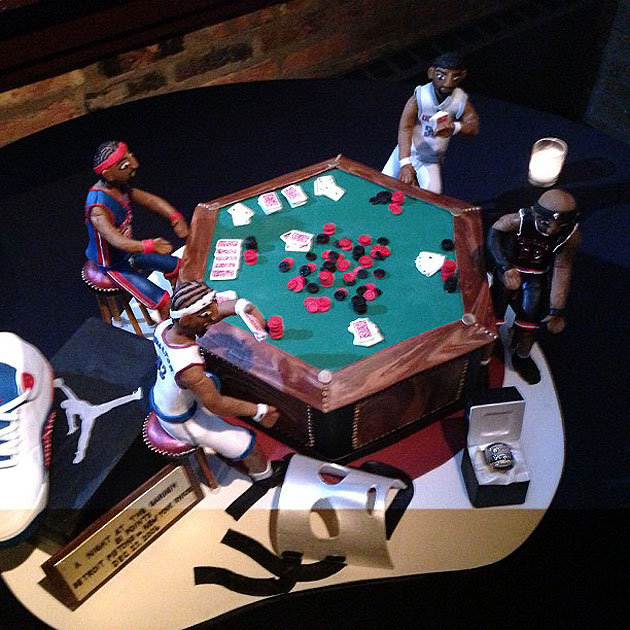 And he's got the mask, and an homage to his shoe contract, and the championship ring, and everything.
That's pretty incredible. I'm happy when my name's spelled right on the tiny cupcake I get.
Hamilton, suprisingly, was not traded at the deadline, opening up the possibility of the Bulls paying the luxury tax for the first time, ever.