Report: Sixers were close to trading for Josh Smith at the deadline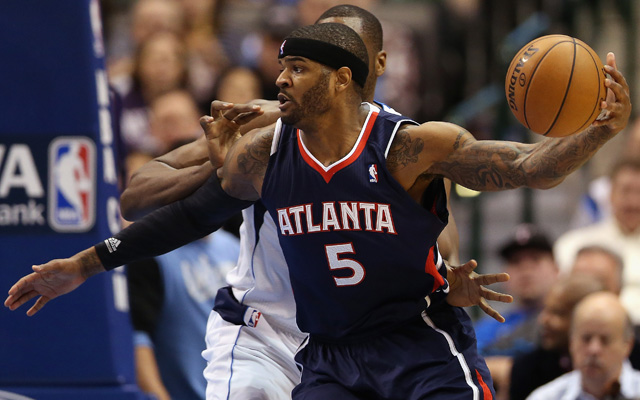 The 76ers already took one pretty big risk in dealing for Andrew Bynum prior to the season. That one hasn't really worked out.
But they were close to taking another significant chance at the trade deadline. According to the Philadelphia Inquirer, the Sixers came close to making a deal to acquire Josh Smith.
Sources from both teams confirmed that the Sixers and the Hawks were close to a deal that would have sent Sixers Evan Turner and Spencer Hawes to the Hawks for forward Josh Smith.
Write down that starting five and it looks pretty nice. Jrue Holiday, Jason Richardson, Thaddeus Young, Smith and Andrew Bynum. Serious length, serious size, serious athleticism.
But it's easy to see where that deal fell apart. Surely the Hawks weren't comfortable with that return for Smith, a player they think very highly of. Sure, he might just be a rental for the 76ers, but Turner is incredibly inconsistent and while Hawes is a nice player, he's nothing more than that.
And for the Sixers, there had to be some hesitation there in that their commitment to Smith would mean they'd be faced with needing to re-sign both him and Bynum in the offseason. On one hand, cap space, but on the other, they gave up good assets to acquire those guys and there would be a real possibility both would wind up somewhere else.
It would've been a pretty gutsy move for both parties involved, especially the 76ers. They wouldn't have been giving up a ton to get a very good player, but with the playoffs mostly out of reach, getting Smith for a two-month rental might've proved pointless.