Carmelo Anthony out Saturday night for Knicks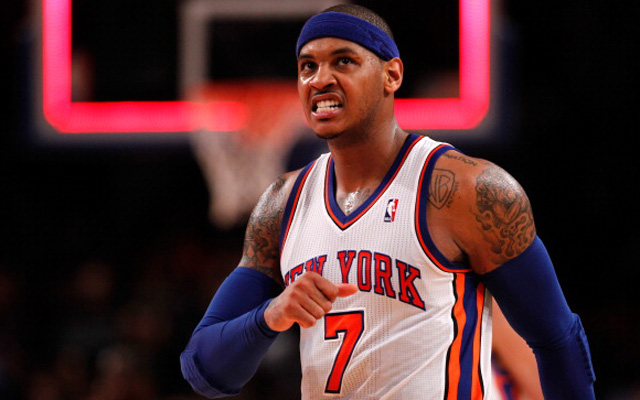 After the Knicks announced Amar'e Stoudemire would miss six weeks with knee debridement, the team also quietly snuck in that the starters Saturday would be Raymond Felton, Iman Shumpert, James White, Kurt Thomas, and Tyson Chandler. You'll notice the absence of Carmelo Anthony there, indicating that Melo will not go for the Knicks Saturday because of knee soreness. Coach Mike Woodson confirmed that before the game against Utah. He had been listed as a gametime decision at shootaround Saturday morning.
Anthony missed two games earlier this week after tweaking the knee, including a close loss to the Oklahoma City Thunder Thursday. The injury is not thought to be serious, but then again, with the way the Knicks distribute information, no one would really know about it anyway.
Anthony is scheduled to make his first return to Denver since being traded from there two years ago on Wednesday.