Bulls' Derrick Rose offers to pay for funeral of 6-month-old victim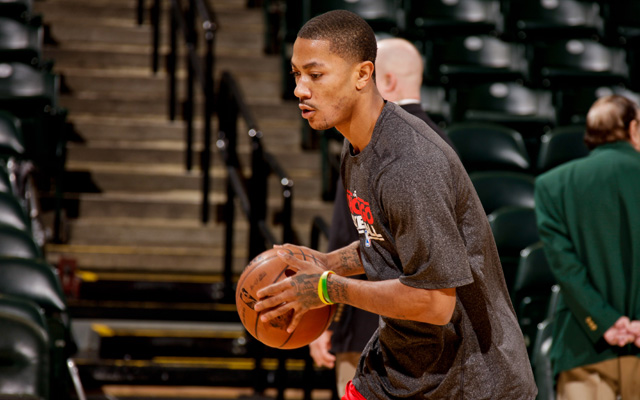 A lot of terrible things can happen in the world on a daily basis, but some things are just beyond comprehension. We won't go into the details of the crime, but a 6-month-old child was killed earlier this week in Chicago when she was shot five times. There is a reward for the capture of the suspect.
Chicago Bulls point guard Derrick Rose may not be back to playing basketball on the court, but he's still taking care of the city in some way. According to ABC News in Chicago, Rose has offered to pay for the funeral services of the slain baby:
As police search for the killer of 6-month-old Jonylah Watkins, outrage over her death spreads, and the outpouring of grief includes a gesture by the Chicago Bulls' Derrick Rose.

Rose has offered to help pay for Jonylah's funeral expenses. Others have come forward to donate money to a reward fund to help find the killer. Tuesday night, that reward fund stood at $11,000.

With Jonylah's mother looking on, dozens of people, many who have no connection to the family, added to the growing memorial near 65th Street and Maryland Tuesday night.
There is no way to fix such a tragedy, but good on Rose for reaching out to the family of the victim and finding some way to make this time in their lives a little bit easier.