Celtics' Kevin Garnett out against the Heat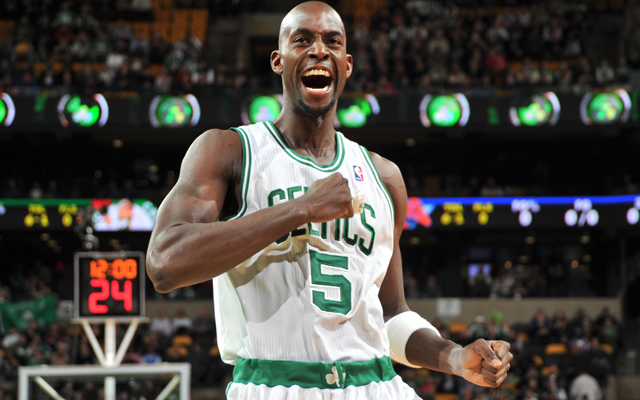 If you're going to challenge the Lakers' record 33-game win streak, you're going to need some good luck. And the Heat have caught another break Monday with Kevin Garnett being ruled out because of a thigh strain as well as illness.
Via the Celtics Twitter account, Doc Rivers said, "[Garnett's] sick really. He has a terrible flu. It's not the injury. But with the injury (and being sick) it's just too much to play."
Garnett sat Saturday against the Charlotte Bobcats because of a left adductor strain -- which is a thigh injury -- and was listed as questionable for Monday night's game against Miami before being ruled out an hour before tipoff. Rivers said he doesn't see the injury being anything that impacts Garnett long term, but is more just something that requires a little rest.
Obviously, it has to be something of significance, because there's no way Garnett would sit against the Heat unless he just about absolutely could not go.
The Heat, who are riding a 22-game win streak, were set to face one of their toughest challenges in Boston against a Celtics team that always gives them problems.
The last trip Miami took to Boston, the Heat came up 100-98 losers in overtime, a game in which the Celtics had to overcome the loss of Rajon Rondo, who sat because of a knee injury that eventually ended his season. The Celtics played inspired that night and topped the Heat.
Can they do that again without their emotional leader in Garnett? That might be too much to ask.
Garnett, 36, is averaging 14.8 points and 7.8 rebounds this season. Without Garnett, the Celtics will likely start Jeff Green at power forward and Brandon Bass at center.