Bulls analyst Kendall Gill suspended for rest of season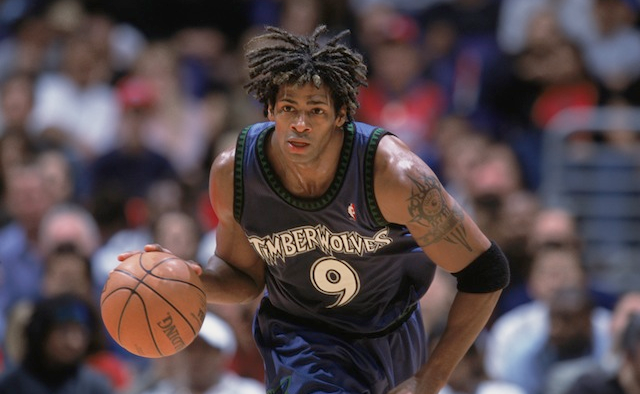 When Kendall Gill played in the NBA for 15 seasons, he was never really known for being the kind of player who engaged in physical confrontations.
But Kendall Gill the basketball analyst apparently has a mean streak.
According to the Chicago Tribune, after an altercation with co-host Tim Doyle last Tuesday, one day following the Bulls' controversial loss to the Nuggets, Gill has been suspended by Comcast SportsNet Chicago for the remainder of the season.
"We have made a decision to not have Kendall Gill appear on our air for the remainder of the Bulls season," the station said. "We will re-evaluate our current position on this matter during the off-season."
According to the report, the altercation occurred following the taping of Sports Talk Live in the station's studio. Doyle reportedly made some critical comments to Gill about his analysis of the situation, to which Gill took exception.
ChicagoBusiness.com has a similar account with a few more details:
Mr. Gill confronted Mr. Doyle in the newsroom over critical comments he had made on the air about Mr. Gill's analysis of the controversial final moments of Monday's Chicago Bulls-Denver Nuggets game. The referees ruled that what at first appeared to be a last-second basket by the Bulls would not be allowed, thus giving the win to the Nuggets.

Mr. Gill approached Mr. Doyle and called him out for his comments, which escalated to a shoving match and ultimately Mr. Gill throwing a punch at Mr. Doyle. The two bumped up against a sign on the wall and a small amount of blood was drawn (though it was unclear exactly how) before the two were separated.
Via SI.com, Gill took up boxing following his NBA career and called it his "passion."
Gill's analysis of the call was simply to say it was "a very bad call." On the play, after Marco Belinelli missed a baseline runner, Joakim Noah tipped it in with 1.4 seconds left. The officials reviewed the play and determined it was goaltending, wiping out Chicago's win and instead virtually awarding the Nuggets a 12th straight victory.
Gill, 44, was taken No. 5 overall in the 1990 draft by the Hornets. He also played for the SuperSonics, Nets, Heat, Timberwolves, Bulls and Bucks during his 15-year career. For his career, he averaged 13.4 points, 4.1 rebounds and 3.0 assists in 966 games.