Heat's Dwyane Wade likely to play against Bulls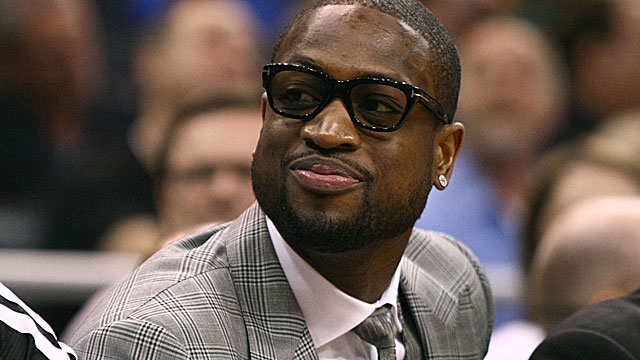 After sitting out the Heat's last two games, Dwyane Wade is set to return Wednesday against the Bulls.
Wade has been out resting a sore right knee but participated in shootaround and is considered probable to play against Chicago.
The Heat will put their 27-game win streak on the line against the Bulls, so obviously being at full strength is important. Without Wade in the previous two, the Heat rolled over the Bobcats and Magic.
Wade, 31, has been an integral part of the Heat's streak, as his elevated play during the 27 games has kind of been the difference. He's averaging 21.5 points, 5.0 rebounds and 5.0 assists in 64 games.