Jordan Crawford says he doesn't 'recall' playing for the Wizards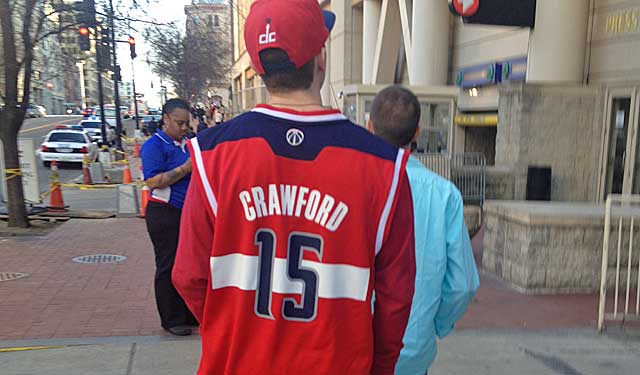 Jordan Crawford played 133 career games with the Washington Wizards, 43 coming this season.
But he says he doesn't remember ever doing that.
Obviously tongue-in-cheek stuff here, but Crawford told reporters he doesn't "recall" playing for the Wizards, a team his new team, the Celtics, host on Sunday. Via the Boston Globe:
"Who?" Crawford asked before practice Saturday when the issue was broached.

Washington, he was told. You'll be playing Washington. Your old team.

"I don't recall playing for Washington," Crawford responded -- and he used this line twice.
Considering how dysfunctional the Wizards have been the last few years, he might not be the only one trying to block that time out of his memory.
Crawford was traded to the Celtics at the Feb. 21 deadline in a deal including Jason Collins and Leandro Barbosa. While with the Wizards, Crawford, an uber-confident gunner, had lost time to rookie Bradley Beal and was relegated to a bench role. And he wasn't thrilled with that. Apparently.
So the question would be then, does Crawford feel like he has a little something to prove to his old team?
"To who?" he asked.

Washington, the team you don't remember playing for.

"It's just another game," he said. "I want to come out, try to win the game."
OK, then. But I'm pretty sure unless Kevin Garnett wiped his memory clean, Crawford is never forgetting this moment in Washington.