Ron Burkle drops out of group vying to buy Kings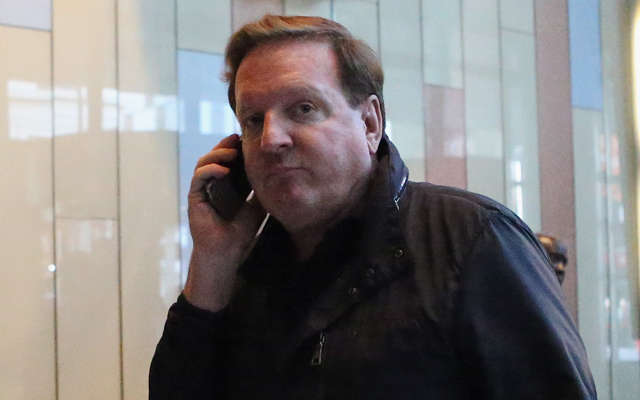 On the surface, it seems like a major blow for Sacramento in its fight to keep the Kings. With 10 days to go before the NBA Board of Governors decides the future of the franchise, billionaire investor Ron Burkle is pulling out.
Why? Because of a conflict of interest. Via the Sacramento Bee:
Facing questions over a conflict of interest, Burkle instead will focus on redeveloping other portions of Downtown Plaza. "He's so committed to Sacramento," the mayor said, adding that he spoke with Burkle on Monday. "There's a host of ancillary development opportunities that Ron will participate in."

Burkle was going to take the lead in developing the proposed $448 million arena and would have held a small ownership stake in the team. Sacramento officials had said his presence was a huge asset in part because he successfully developed a new arena three years ago for his hockey team, the Pittsburgh Penguins.
Burkle is part-owner of Relativity Sports, which manages some NBA players' careers.
Sacramento Mayor Kevin Johnson insists Burkle's departure won't hurt the city's chances to keep the team, instead claiming other investors were going step in and fill the hole.
"I don't look at this as a slow-up or a hiccup," Johnson said, via the Bee. "We won't miss a beat."
With Burkle taking a step back, Vivek Ranadive and Mark Mastrov are going to be "lead investors" of the group. The report also says the Jacobs family of San Diego, who founded Qualcomm telecommunications, would take on a more significant ownership role.
The Jacobses didn't join the Kings effort until late March and have kept a low profile. One of the family's members, Jeff Jacobs, issued a statement Monday saying "we are thrilled to join Vivek and Mark in their efforts to keep the Kings in California and revitalize Sacramento."
Sacramento Mayor Kevin Johnson has announced a new investor to help fill the role vacated by billionaire Ron Burkle in the city's bid to keep the Kings from moving to Seattle.
Johnson also said Tuesday that Sacramento developer Mark Friedman has joined the group. Friedman will help build the planned arena downtown.
Burkle still plans on having a part in solidifying the future of the Kings in Sacramento, though, as he plans to work on developing the downtown area around the new arena.
Burkle was the original investor to step up in an effort to match the Seattle group's bid for the Kings after the Maloofs reportedly sold the team for $525 million. He also stepped up in 2011 while the Maloofs angled for a move to Anaheim and helped shut down that.
"The Maloofs do not like Burkle," sports-law expert Michael McCann told the Bee. "By removing him from the story … it could end up helping Sacramento."