Rift building between David Stern and Seattle group over Kings?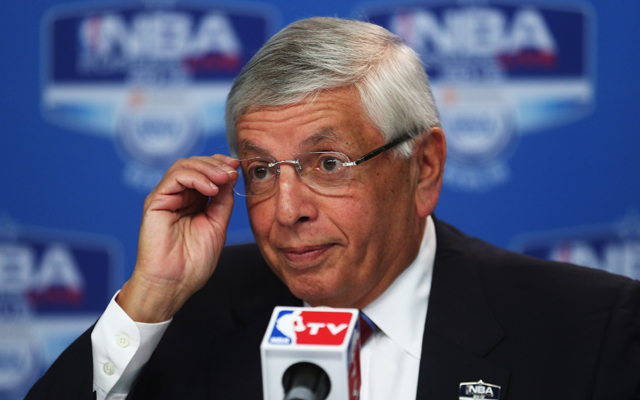 In a couple weeks, we should have an idea where the Kings will play next season. But for now, it's all about speculation.
With presentations made for both Sacramento and Seattle, it's now up to the league and its owners to decide where the franchise should play next season. And, according to a report from KING 5 television in Seattle, David Stern might be on Team Sacto.
NBA Commissioner David Stern, widely thought to be a strong supporter of moving the Sacramento Kings to Seattle, has been working to bolster efforts to keep the Kings in place.

Multiple sources suggested Wednesday that a split has emerged between Stern and team owners over the fate of the Kings. Those sources, spanning the league and governments in Sacramento and Seattle, said Stern has been quietly maneuvering behind the scenes to propel a Sacramento counter bid. They said he has been personally seeking investors to join a new Kings ownership group -- even after several NBA team owners last week indicated their willingness to move the franchise to Seattle.
The Sacramento group has seen a recent reshuffling as investor Ron Burkle was forced to drop out due to a conflict of interest. The group is said to have replaced him, though, and is pushing forward on matching the $525 million bid by the Seattle group led by Chris Hansen and Steve Ballmer.
However, according to the report, Burkle's step aside isn't all about the conflict. A source told the station that Burkle "wasn't all that fired up about this deal."
So, which way is this thing leaning?
Several people with knowledge of the process said Wednesday that owners were impressed by the scope of the presentation, and several appeared to be leaning Seattle's way.

However, the Sacramento Bee reported Wednesday that the Maloofs had given the competing group until Friday to come up with a matching, binding, "back-up offer." A source with knowledge of the negotiations told KING 5 there is "no matching offer" and the numbers are still "way off."
The NBA's Board of Governors will meet April 18-19 in New York. A resolution might not be done then, but the picture might be at least a little clearer.