O.J. Mayo to decline player option, unlikely to return to Dallas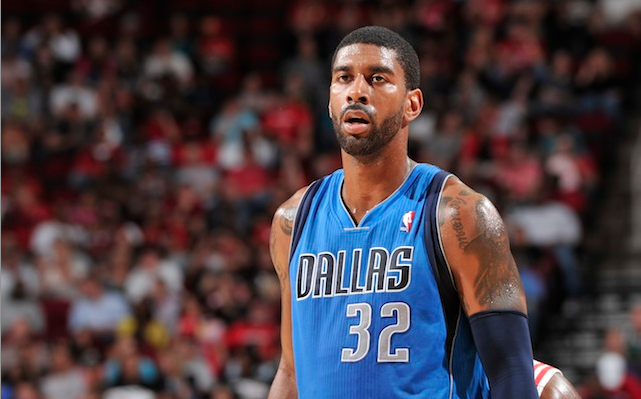 If he so chooses, O.J. Mayo has a guaranteed $4.2 million contract with the Dallas Mavericks next season.
But he's turning that down, he says, via ESPN Dallas.
"Getting something long term, locking something in is what I think is best for me," Mayo said at his exit interview Thursday.
Mayo, 25, had a decent season for the Mavs, averaging 15.3 points, 4.4 assists and 3.5 rebounds. But he was inconsistent down the stretch and seemed to struggle fitting next to Dirk Nowitzki.
He also clashed with coach Rick Carlisle, who ripped him to the media a few days ago.
"I just want to see him show up," Carlisle told reporters following the Mavs' April 15 loss. "I just want to see him show up and compete. He didn't compete tonight."
Despite that, Mayo said his offseason preference is Dallas.
"Yeah, I'd like to be back here," Mayo told reporters when asked.
While Mayo seemed keen on returning to the Mavs, the team is unlikely to feel the same way about inking him to a long-term deal. Dallas has cap room to spare but is likely looking for bigger fish on the market.
Mayo, on the other hand, hasn't really considered any options as of yet.
"I'm sure new teams have popped up on the list," he said. "I need to talk to my agent [Rob Pelinka] and see what we can work out."
With Mayo's decision to opt out, the Mavs now only have seven players under contract for next season. With a projected cap around $60 million, the Mavs should have roughly $17 million to $18 million to spend on free agents.
Mayo could be one of those, but he's going to want some years on that deal, and probably more than $4.2 million per -- something Dallas probably isn't willing to do.
Really, Mayo opting out is a break for the Mavs. They have eyes on getting back into the contender discussion, and while this free-agent market might not have the powerhouse names, there are players to sign and build around. And Mayo's choice to opt out might've done Dallas a big favor.