Jay-Z on the Nets: 'My job as an owner is over'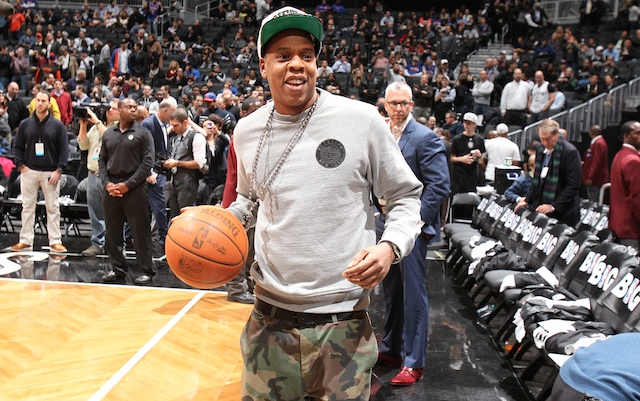 Rapper Shawn Carter, better known as Jay-Z, made it official on his website LifeandTimes.com Friday -- he's selling his stake in the Nets.
Being a member of the Nets organization surpassed some of my greatest ambitions. It was never about an investment; it was about the NETS and Brooklyn. My job as an owner is over but as a fan it has just begun. I'm a Brooklyn Net forever. It's been an honor to work with Mikhail Prokhorov, Dmitry Razumov, Christophe Charlier, ONEXIM Sports and Entertainment, Brett Yormark and all the wonderful people involved in making the Nets first class. My sincerest thanks goes to Bruce Ratner, who first introduced the idea of moving the Nets to Brooklyn. A thank you and deepest appreciation goes to the fans. You are the lifeblood of any team.

The Nets have made their mark on the NBA and as they enter a new era, Roc Nation does as well; as we embark on Roc Nation Sports. Our newest endeavor is committed to building the brands of professional athletes as we have done for some of today's top music artists. For Roc Nation Sports to function at its full potential, NBA rules stipulate that I relinquish my ownership in the Brooklyn Nets. It was a tough decision but as I stated earlier, it's not about ownership. Congratulations to The Nets on a great season and making the playoffs! I will always be a Brooklyn Net.
Reports surfaced in the past weeks that Jay-Z was attempting to divest his share of the team -- about one percent worth -- so that he could become an NBA player agent with his newly founded Roc Nation Sports, which is partnered with CAA.
League rules specify that to represent players, there can't be a conflict of interest in owning a team. He's already signed Robinson Cano and Victor Cruz to Roc Nation Sports.
In a new song called "Open Letter" that recently dropped, Jay-Z confirmed it as well, rapping "Would've brought the Nets to Brooklyn for free. Except, I made millions off of you f---ing dweeb. I still own the building, I'm still keeping my seats, you buy that bullshit, you better keep your receipts.
Jay-Z, 43, was instrumental in the team's move from Newark, N.J., across the river to Brooklyn, as well as rebranding the team with new colors and logos.