Blake Griffin says there's no hatred between Clippers and Grizzlies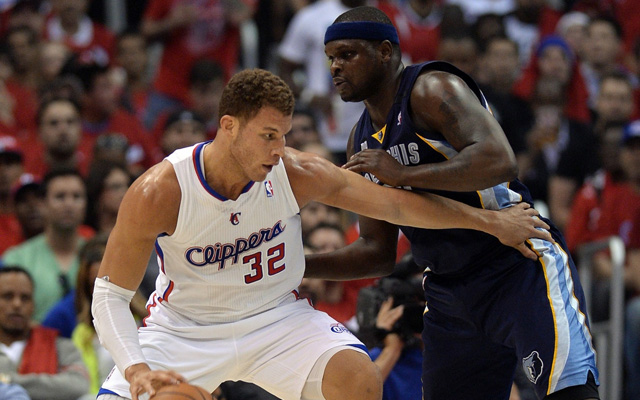 The Clippers and Grizzlies are locked in an intensely physical playoff series, but really, things have been chippy between the two teams since they met last spring in the first round. The Clippers respond to the Grizzlies' physicality with a mix of their own medicine and their own brand of flopping. (This is not a criticism; it's an extremely effective approach for Los Angeles, but to deny it's part of their team concepts would be dishonest.)
But in an interview with SI.com, Blake Griffin says there's nothing personal behind it:
SI.com: This is the second year in a row you're facing Memphis in the first round of the playoffs. Last season, your series went seven games. Are the teams developing a hatred for one another?

Griffin: Not hatred. We have a mutual respect for each other with the battles we've had going back to last year in the regular season. Like you said, the seven-game series was a battle. It's become one of these well-known physical games where everyone's taking the hits. It's actually a lot of fun. There isn't hate, though. On the court, there's animosity. But off the court, everyone's cool.
via Clippers star Blake Griffin talks NBA playoffs, pop culture, dunks and more | Extra Mustard - SI.com.
When I spoke with Zach Randolph this year, he mentioned the Clippers as one of the most physical frontcourts he's faced this season. But he also made mention of how the Grizzlies don't do "lobs" or anything fancy, and there's a genuine distaste for how the Clippers roll.
Mike Conley said earlier this year that the loss last season still hangs with the team.
This is definitely a rivalry, or has the potential to be. But after a first-round Clippers win last year and a 2-0 series lead this year, it may wind up being fairly one-sided. Regardless of whether it's personal or not, don't be surprised if this thing continues to escalate into something involving ejections and/or fines.