Heat-Bucks Game 4 Report: Dwyane Wade (knee) out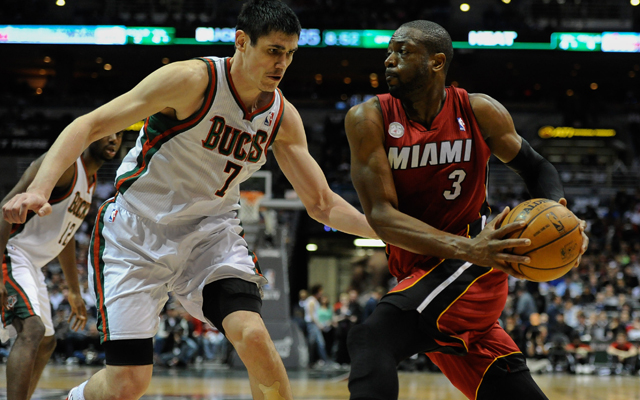 Update 3:00 p.m.: The Palm Beach Post reports Wade is out for Game 4.
How confident are the Heat?
That's the question that will likely determine if Dwyane Wade plays Sunday in Game 4. Wade complained of knee soreness after Game 3 on Thursday and has been limited or held out of practice since. On Sunday, coach Erik Spoelstra confirmed Wade is a game-time decision.
Heat coach Erik Spoelstra says Dwyane Wade is available but will be game-time decision today in Game 4 vs. #Bucks.

— cfgardner (@cf_gardner) April 28, 2013
Do the Heat need Wade to beat the Bucks and sweep? No. Would it help? Sure. The question is whether getting him rest is worth risking allowing a Game 5, which would take more time away from the team's rest.
(And, of course, it opens the door for a miraculous comeback from the Buc ... hahahahah. Just kidding.)
Wade probably shouldn't go and should just rest. They need him healthy for the later rounds. The rest of the team can handle this game, or two, if it comes to that.