Knicks-Celtics Game 5: New York's hubris wakes the monster
It. Is. Alive.
The cliche plotline for many horror films is actually a parable about hubris. The young teenagers, the partying 20-somethings, they head to the cabin in the woods and tempt the fates with their lack of respect for danger and the subconscious' ability to sense it, then wind up in physical peril because of it. And so, we see the Knicks, and their own hubris, bringing down the wrath on themselves.
On Wednesday morning, the Knicks joked with the media, as Kenyon Martin said that the Knicks needed to dress in black "for a funeral." The Knicks actually did it.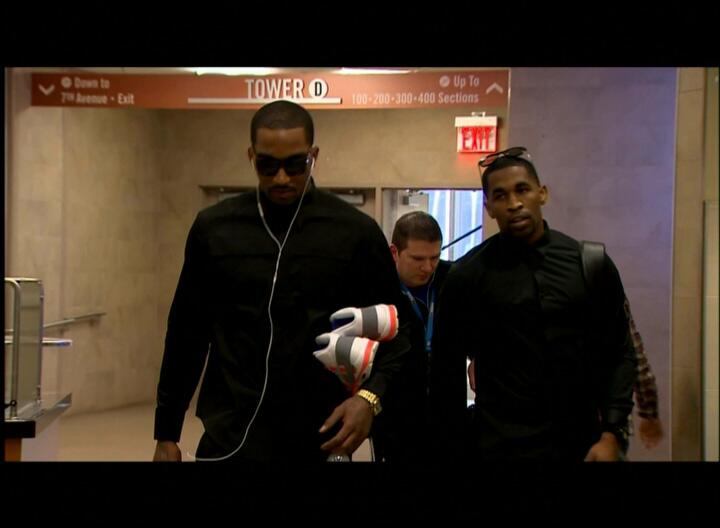 Why? Why would you possibly provoke this team up 3-1? This team? This team that has plagued your franchise? This team that thrives on adversity? This team that has nothing to lose at this point? This team that comes from the city that mounted the only 3-0 comeback in MLB history vs. a team from New York? Why? Why would you ever, in your right mind, think it a good idea to poke the undead zombie body? Why are you going to look in the woods alone? Why are you going to investigate that noise in the basement?
Have you learned nothing?
And of course, the Celtics responded. Look, some teams don't care what you do. They focus internally. But Boston is a reactive, emotional group. And their entire M.O. for the past four years has been to respond when challenged, criticized, or mocked. It's a veteran team with a nasty attitude. Did wearing black make New York shoot poorly? No, but it's not hard to see how the pre-game antics added a measure of motivation for the Celtics to execute harder.
With Rajon Rondo, Jared Sullinger, and Leandro Barbosa out, that's all the Celtics have left. Execution. The Knicks prodded them, and the Celtics' veterans played like they were only 30. Meanwhile, J.R. Smith who brought so much swagger about how he would have been the difference in Game 4, was 3 of 14 from the field.
But even if you don't believe the extracurricular hijinx had anything to do with it, look no further than the Knicks' offense as the sign of true hubris. The Knicks still refuse to acknowledge or execute with the understanding that they are better when they move the ball, worse when they run pound-the-ball isolations. Carmelo Anthony had 27 possessions Wednesday night, and 14 of them were isolation plays, according to Synergy Sports.
The Knicks tried to let it fly, roll with the swagger. But shots don't always fall. Meanwhile, the Celtics' offense, which had been so dormant for so long, finally awoke with good spacing and again, execution. The same way people couldn't believe the Celtics took a 3-2 lead on Miami last year, it's hard to believe Jeff Green corner threes and Jason Terry outgunned the Knicks.
New York opened that door. With their attitude, with their play, with their approach. And now the window is open and New York has to go to Boston and win a close-out game against a team that is suddenly starting to believe in a city that needs them to. They took care of business in Game 3. But that was when the Knicks were doing what good teams do, taking care of business.
Now they're just clowning around, and as a result, they may have awoken the monster.