Warriors coach Mark Jackson fined $25,000 for comments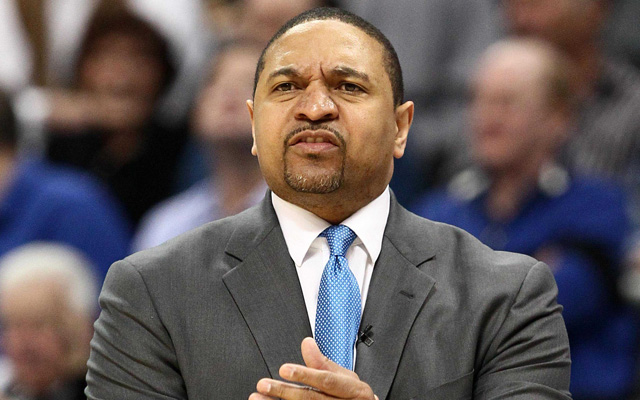 To the surprise of no one, Warriors coach Mark Jackson was fined $25,000 for comments made "in an attempt to influence the officiating" following the Warriors loss in Game 5 to Denver on Tuesday.
Jackson said he had "inside information" that the Nuggets were targeting Stephen Curry with illegal screens and had sent "hitmen" to attack the young point guard. The NBA pretty much automatically fines any coach or player $25,000 for any comments regarding how a game is called. In this case it wasn't about how the game was called, but for a clear intent to influence the officials for Game 6.
In doing so, Jackson changed the conversation from the Warriors' problems in Game 5 and the pressure on the team headed into Game 6 and entirely about how the Nuggets were playing "dirty." A nice way to get the advantage and, if the Warriors close out the Nuggets (and they are a one-point favorite to do so) in Game 6, it'll have been well worth it for Jackson.