Warriors show in the first half they aren't afraid
If the worry was how the young Warriors would handle playing in the second round after their emotional series win over the Nuggets, I think they acquitted themselves quite well.
Stephen Curry was electric, Klay Thompson steady and Andrew Bogut picked up where he left off by putting up double-digit rebound numbers. And more importantly, check out the struggled the Spurs had in the paint in the first half.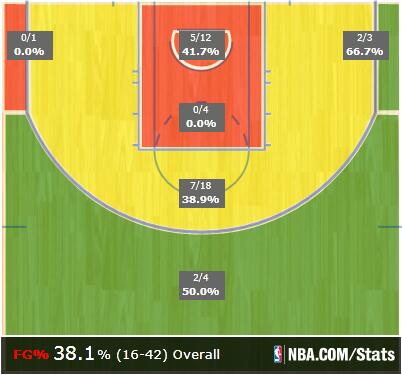 That's 5-16 in the paint in the first half. That's a problem. The Warriors are limiting San Antonio's drive and kick action, and defending well from the inside out.
Keep in mind, the Warriors have lost 29 straight games in San Antonio. And they aren't backing down. As long as Curry keeps hitting and they keep limiting easy touches and scores inside for Tim Duncan, they have a chance to sneak one on the Spurs.