Report: Hawks considering hiring CSKA Moscow coach Ettore Messina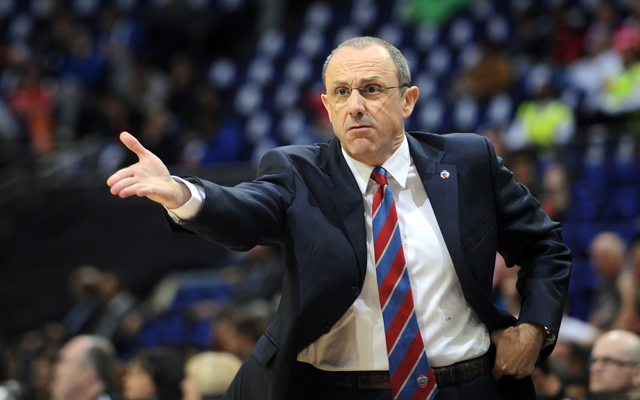 Yahoo Sports reports that the Hawks are interested in bringing in legendary international coach Ettore Messina, who has been the coach of Russian monolith CSKA Moscow and worked with the Lakers in 2012. From Yahoo:
Ettore Messina, the Italian-born coach of CSKA Moscow, is among the top candidates to replace coach Larry Drew. Ferry and Messina have had contact about the possibility, and Messina is intrigued with the chance to be a global trail blazer in the NBA, sources told Y! Sports.

Ferry recently scouted CSKA Moscow in London at the Euroleague Final Four.

Atlanta's top target, Stan Van Gundy, is a long shot to accept the job, league sources said.
via Sources: Hawks consider historic hire of European coach Ettore Messina - Yahoo! Sports.
It would be a radical departure from tradition by Hawks GM Danny Ferry but could be a great fit. Messina's style focuses on post play and reads, with an emphasis on drawing fouls. That could work well with the roster the Hawks have, currently.
Coach Larry Drew is technically still under contract, but it's one of those "both sides are waiting out the contract" deals, and most reports expect the Hawks to move on with someone Ferry has selected, as Drew was a holdover from the previous regime.