Report: J.J. Redick leaning toward leaving Milwaukee in free agency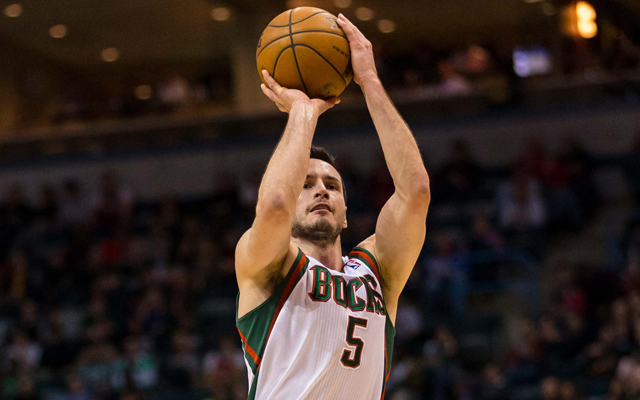 The Bucks have a backcourt in flux heading into the summer. Monta Ellis is an unrestricted free agent. Brandon Jennings is a restricted free agent. J.J. Redick is an unrestricted free agent. So there are some tough decisions to be made about their guards. The Bucks traded Tobias Harris to the Magic, who immediately blossomed with more playing time. They got back Redick, who was supposed to be a stablizing force in the Jennings-Ellis chaos.
But the Racine Journal-Times reports that Redick could be departing this summer:
There is growing sentiment Bucks backup guard J.J. Redick, who is an unrestricted free agent, will sign with another team in July.
via BUCKS BEAT: MU's Blue filled with confidence at NBA predraft camp : Basketball.
Redick loved Orlando, and was very upset when he was traded. It's not likely that he would return to the Magic, considering their rebuilding condition, but he'll finally be in a position to make his own choices for his career. With the Bucks facing an uncertain future, especially as Ken Berger of CBSSports.com reported a rift with Ellis and franchise center Larry Sanders, Redick could want to sign with a contender for less money, or an up-and-coming team for more.
He'll have his choices, and this was the risk the Bucks took. Making the move for Redick at the time was a pretty good decision, given all the factors. But with Harris' development, Redick's lack of comfort with the offense and teammates in Milwaukee, and the possibility for him to depart, it might be one of those deals that looks like a nightmare in retrospect.
Redick averaged 12 points and three assists on just 40 percent shooting in Milwaukee after averaging 15 points and four assists per game with Orlando before the trade deadline.