Spurs-Grizzlies Game 4: Spurs keep championship gears turning with sweep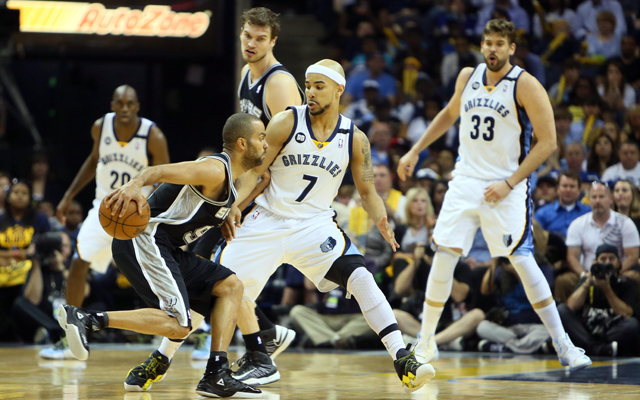 No wasted movement, no wasted time, no wasted travel. The San Antonio Spurs closed out the Memphis Grizzlies 93-86 in Game 4 of the Western Conference Finals to sweep and advance to the NBA Finals for the fifth time in franchise history.
The Spurs won the way they have throughout these playoffs, with razor-sharp execution and a defensive effort that forced the Grizzlies away from their strength and towards their weakness. The Spurs made the Grizzlies shoot and make jumpshots, and they couldn't.
Tony Parker was typically superb, finding teammates with the ball and slicing off the ball for open scores, feeding on the lack of focus from Mike Conley and Tony Allen. Tiago Splitter made the Grizzlies pay by taking advantage of mistakes when the Grizzlies over-attacked the ball-handler.
And Tim Duncan, the legend, at age 37 in his sixteenth NBA season, did the things he needed to help the team win.
Memphis simply never had an answer for these Spurs, no team in the West did, and now there's a very real chance the team adds their fifth championship in fourteen seasons.
All of it done behind discipline, control, sacrifice, and execution. Just like clockwork.