Report: Kings interviewing GMs; Mike Malone only coaching target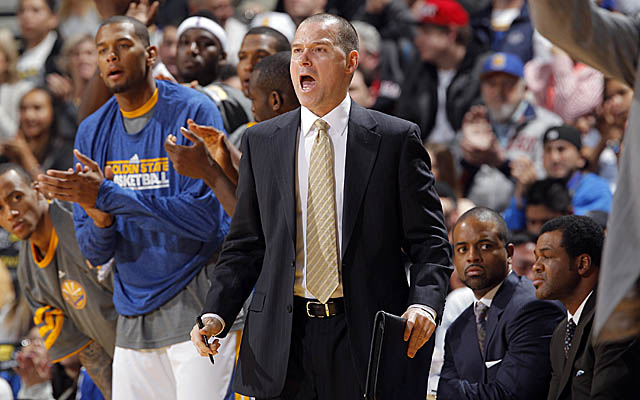 Say what you want about new Kings owner Vivek Ranadive -- the man knows what he wants. After Ranadive officially took ownership of the team on Tuesday, USA Today reports that GM Geoff Petrie will not be retained after his contract expires at the end of June, and there is already a list of candidates for the job:
According to two people with knowledge of the talks, the owner who formally took control of the team on Tuesday has already interviewed Golden State Warriors assistant general manager Travis Schlenk for the Kings' general manager position and is expected to interview Memphis general manager Chris Wallace this week after they were granted permission to speak with him this week by the Grizzlies. The people spoke to USA TODAY Sports on the condition of anonymity because of the private nature of the search.
via Sacramento Kings making moves under new owner.
USA Today also reports that Warriors assistant Mike Malone, a top coaching candidate for several years, is the only candidate for their coaching position at this time. The Warriors are reportedly moving fast to secure a deal with Malone, despite not having a GM, due to the demand for Malone.
The choices are all at once strong and predictable.
With Ranadive's connections to Golden State having been a former minority owner, he's obviously leaning towards people whom he knew and thought highly of there. But the Warriors' front office cadre did feature many smart candidates and at least know the area. Schlenk is hard to know how to judge amid all the minds in the Bay, but at least it's a move toward someone coming from a successful group.
Wallace is an interesting candidate from the perspective of team building. He helped build the Grizzlies team that just went to the Western Conference finals, but the new ownership group has brought in a new team to run the front office. Wallace missed on several draft picks (thanks in part to interference from former owner Michael Heisley) but wound up building a juggernaut and managed a small-market payroll to boot. He could make a great candidate to build another big-man team around DeMarcus Cousins.
Throw in Malone, who has a lot of cred in NBA circles, and the Kings could be making big steps toward respectability quickly, if their moves pay off. It's also good that they're being aggressive in making changes. From ownership to management on down to coaching, the team has been a disaster for long enough. The tide needs to turn.