Mookie Blaylock bonds out of one jail, booked into another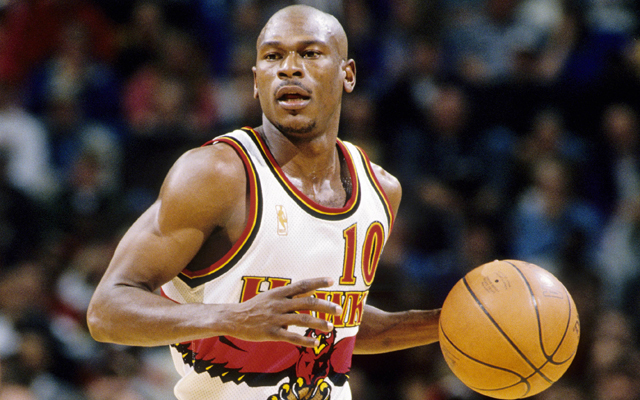 Former Atlanta Hawks guard Mookie Blaylock was being held in Clayton County jail in Georgia on a vehicular manslaughter charge from a fatal head-on collision in an Atlanta suburb on May 31. Blaylock was in critical condition from the crash but his health improved and was released from the hospital and into Clayton County jail.
According to the Atlanta Journal-Constitution, Blaylock paid a bond of $250,000 on Wednesday. He was released from Clayton County jail after posting the bond and was immediately booked into the Spalding County jail where he's being held on a probation violation.
Former Hawks player Mookie Blaylock bonded out of the Clayton County jail and was transported to the Spalding County jail, where he was being held Thursday afternoon on a probation violation related to an arrest about five years ago.

Blaylock, 46, posted $250,000 bond late Wednesday for a vehicular homicide charge stemming from a crash two weeks ago, Don Samuel, Blaylock's attorney, told The Atlanta Journal-Constitution. Blaylock had been in the Clayton jail since Monday, when he surrendered after spending more than a week at Atlanta Medical Center.

Blaylock allegedly had a medical emergency that caused him to black out and cross the center line of Tara Boulevard on May 31, Samuel has said. Blaylock is accused of striking a van head-on, killing 43-year-old Monica Murphy. Murphy, a mother of five, died following emergency surgery.
The article states that the former All-Star point guard for the Atlanta Hawks was not being charged with a DUI and that there isn't any evidence from the time of the tragic accident that he was under the influence, but it does mention he has a history of multiple DUI charges and arrests. Some of those were later downgraded.