Spurs F Boris Diaw opts in for 2014 season at $4.7 million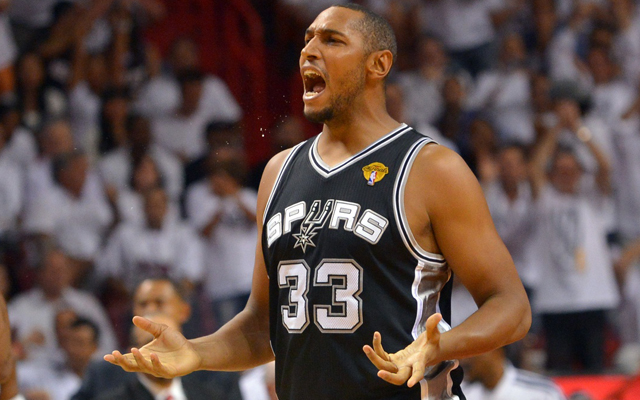 The "LeBron stopper" will return for another run with the Western Conference Champions. The Spurs announced Friday that forward Boris Diaw will return for the 2013-2014 season after exercising his $4.7 million option for next season.
The move doesn't have a lot of impact on the Spurs outside of giving them even less flexibility to try and retain free agent Tiago Splitter. Diaw proved extremely useful in the playoffs last season, when he seemed to effectively guard LeBron James for five and 3/4 games. Then LeBron remembered he's LeBron James and Boris Diaw is Boris Diaw and that didn't work out great for San Antonio. But still!
Diaw could also have value as an expiring contract with a relatively perfect contract, less than most veterans for a skilled player on both ends of the floor. Diaw averaged six points and four rebounds last season for the Spurs.