Report: Bobcats, Josh McRoberts agree to two-year, $6 million deal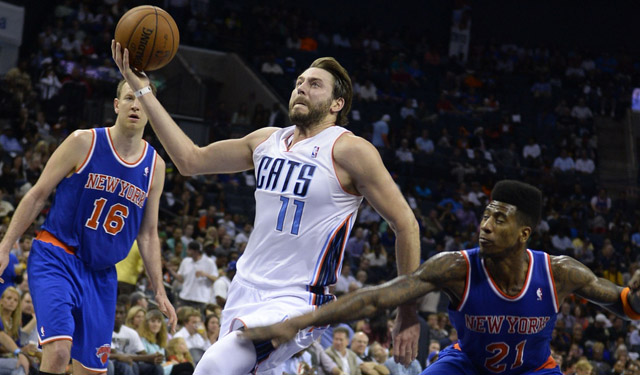 The Charlotte Bobcats have not been a very good team over their existence in the NBA. They've made the playoffs just once in nine seasons and are a year removed from posting the worst season in NBA history. It's going to be hard for them to bring in big or even medium free agents before they can establish themselves as a team players want to join via free agency. Until then, they have to hope to find diamonds in the rough and maximize role players on the roster.
They're hoping that Josh McRoberts could be one of those role players they maximize. According to Marc J. Spears of Yahoo Sports, the Bobcats and McRoberts have agreed to a two-year deal worth $6 million that will keep the power forward on the roster after playing 29 games for them last season. He was traded by the Orlando Magic on the day of the trade deadline for Hakim Warrick.
Bobcats forward Josh McRoberts agrees to re-sign with two-year, $6 million contract with a players option in 2nd year,source tells Y! Sports

— Marc J. Spears (@SpearsNBAYahoo) July 5, 2013
McRoberts did actually play good basketball for the Bobcats after the trade. In 41 games with the Orlando Magic last season, McRoberts averaged 3.9 points and 3.3 rebounds in 16.7 minutes while shooting 39.2 percent from the field. After the trade to Charlotte, he averaged 9.3 points and 7.2 rebounds in 30.8 minutes and he made 50.5 percent of his shots. He started in 19 of the 26 games he played for Charlotte.