Report: Nuggets, J.J. Hickson agree to three-year, $15 million deal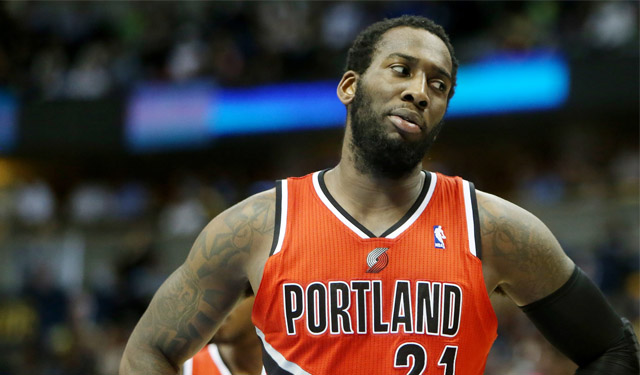 The Denver Nuggets have lost a lot of key members from last season's squad that won a franchise-best 57 games before sputtering out in the first round of the Western Conference playoffs. George Karl is no longer coaching them. Masai Ujiri is no longer building that roster. And Andre Iguodala is no longer providing the perimeter defensive presence he has excelled at for so long.
The Nuggets don't know who will replace the defensive presence from Iguodala next year, but they do reportedly know how to add depth to their frontcourt for next season. Adrian Wojnarowski of Yahoo Sports is reporting that the Denver Nuggets and J.J. Hickson have agreed to a three-year deal that will be worth $15 million.
The Denver Nuggets have reached agreement on a three-year, $15 million deal with free agent J.J. Hickson, league sources tell Y! Sports.

— Adrian Wojnarowski (@WojYahooNBA) July 7, 2013
Hickson started 80 games as an undersized center for the Portland Trail Blazers last season but still managed to put up really good numbers in points and rebounds. He averaged 12.7 points and 10.4 rebounds in 29.0 minutes while making 56.2 percent of his shots. However, Hickson's defense was a problem. He's already not seen as a defensive player, and moving him to a position where he wasn't often big enough to handle his opponent only made it worse.
For the Nuggets, Hickson will most likely be asked to offer backup options behind center JaVale McGee and power forward Kenneth Faried. If you're just using him as a scoring forward off the bench, you could really see him give some solid impact minutes. Just don't ask Hickson to be the primary option inside or the guy to protect the rim on most possessions. Keep his chores to scoring around the rim and grabbing rebounds to maximize what you need him to do.