Report: Jermaine O'Neal, Toney Douglas to sign with Warriors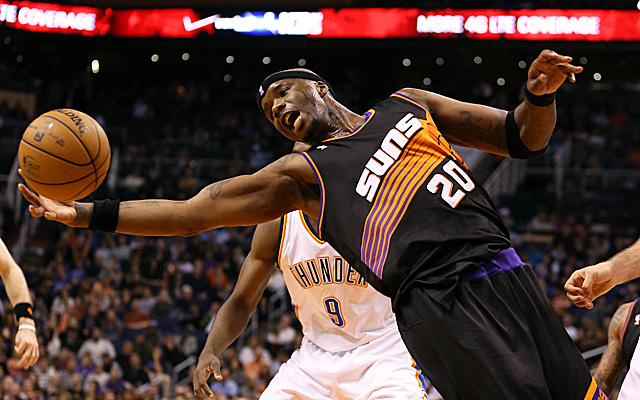 The Warriors made a big move with Andre Iguodala, but they're still adding.
According to ESPN.com, the Warriors have agreed to a deal with center Jermaine O'Neal on a one-year deal. The report also says the Warriors agreed to a deal with point guard Toney Douglas, though terms weren't available.
The deals can't become official until the league's free agency moratorium is lifted July 10.
The Warriors have decent frontcourt depth with Andrew Bogut and second-year player Festus Ezeli, but adding a veteran big like O'Neal is certainly a plus.
With Jarrett Jack's rights being renounced to make room for Iguodala, the Warriors were in need of point guard depth and zeroed in on Douglas, a four-year pro who spent last season in both Houston and Sacramento.
Douglas, 27, averaged 7.5 points and 2.1 assists last season in 71 games.
O'Neal, 34, played for the Suns last season and had a surprisingly productive year, bouncing back from previous knee injuries. In 55 games, O'Neal averaged 8.3 points and 5.3 rebounds.