Report: Greg Oden to meet with Mavericks, Kings, Pelicans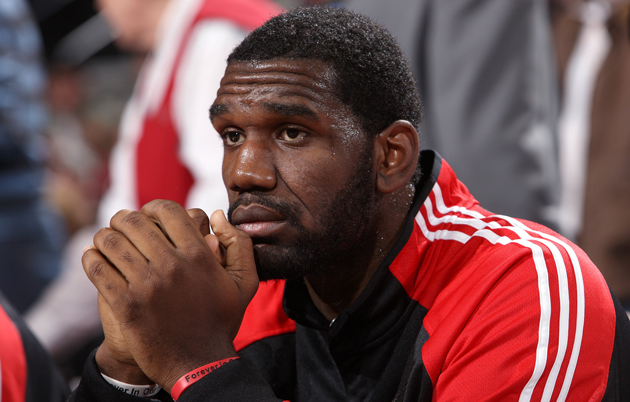 Former NBA player Greg Oden, last seen in 2010, has been making the rounds about a comeback from multiple knee surgeries. He's drawn interest and meetings with the Cavaliers and Heat, and now ESPN reports several other teams have joined the fray and will meet with the 7-foot former Buckeye:
Free-agent center Greg Oden will be in Las Vegas this week for face-to-face meetings with officials from the Dallas Mavericks, Sacramento Kings and New Orleans Pelicans, according to sources with knowledge of Oden's plans.

The sitdown with Mavericks officials, sources said, is scheduled for later Monday, as Dallas pushes to join the San Antonio Spurs and Miami Heat at the forefront of the race to resurrect the career of 2007's No. 1 overall pick.
via Dallas Mavericks, New Orleans Pelicans, Sacramento Kings to meet with Greg Oden, sources say - ESPN.
Some interesting options, there. The Mavs are reportedly keen on Samuel Dalembert, so you'd have to think this is a fallback option, despite their considerable interest. The Kings and Pelicans might be better fits, though. There's less pressure in those markets on noncontending teams, and Oden could go as slow as he needs to.
Oden has been linked with teams going back a full year but has never done anything official. The ramped-up meetings suggest he might be ready to give it a go, but everyone has to be aware that this is it. This is the last run for Oden. If he can't get healthy and mobile enough to play this time around, that's it for him. Good on him that he's made the effort to get back to this point, even, but the spectre around his injuries will remain for years, even if he does make a roster.
More teams means more bidding, though, and you wonder what the price for a guy in his position will be if and when he does sign.