Report: Rockets to sign Marcus Camby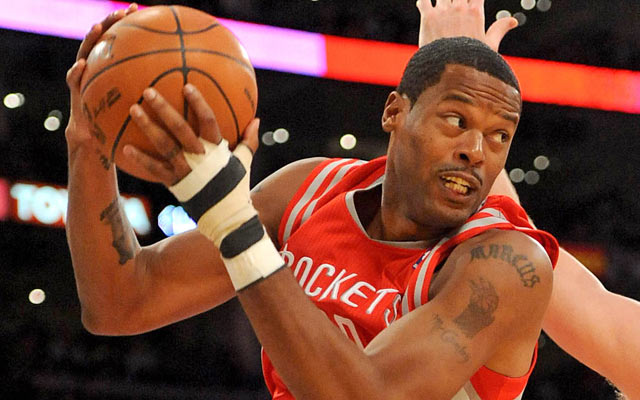 Yahoo Sports reports that the Houston Rockets will sign free-agent center Marcus Camby.
Earlier this month, the Rockets were said to be the leading candidate to sign the veteran, according to his agent. Camby becomes the third center on roster behind Dwight Howard and Omer Asik, after being traded to Toronto in the Andrea Bargnani deal and then waived so he could pursue a contender.
Camby played only 10 minutes per game in 24 contests last season for the Knicks, plagued by injuries that are inevitable at age 39. Camby can't give much at this point but provides the vaunted veteran leadership that teams covet. He averaged just two points and three rebounds last year for New York. He last played for the Rockets in 2012.
Camby also theoretically provides insurance against a trade of Asik, but that would be asking an awful lot of Camby, especially given Dwight Howard's injury issues last season.