Rockets forward Terrence Jones arrested on harassment charge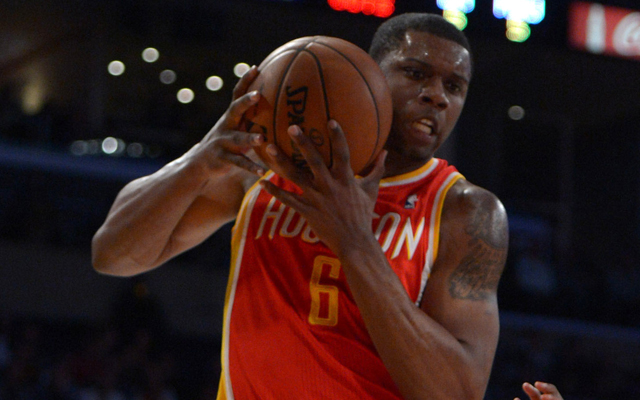 KATU in Portland reports that Rockets forward Terrence Jones was arrested in Portland for an alleged attack on a homeless person.
BREAKING: NBA star Terrence Jones arrested in Portland. @PortlandPolice say he stomped on a sleeping homless man's leg. Story soon.

— KATU News (@KATUNews) July 31, 2013
A Multnomah county public record confirms the arrest and states that Jones was released on his own recognizance early Wednesday morning. The record states he was charged with a Class B misdemeanor of harassment.
Jones, a rookie last season, averaged five points and three rebounds for Houston.