13 NBA owners listed among Forbes 400 richest Americans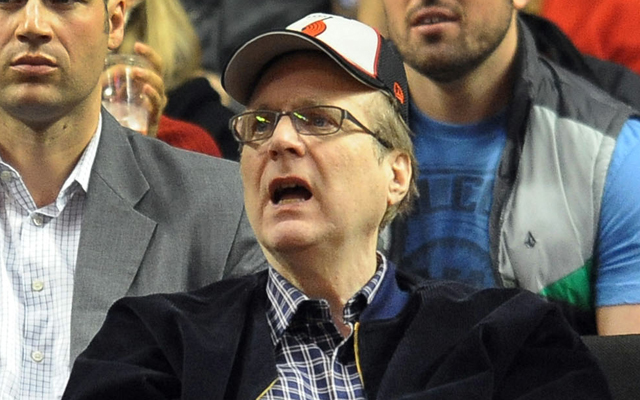 Shocking information here: If you own an NBA team, you're probably doing pretty well financially speaking.
And in the annual Forbes 400 Richest Americans list, 13 current NBA owners were included. There were 32 professional sports teams represented in the list, with NFL owners making up 14 of those.
The richest NBA owner is Microsoft co-founder and Seattle Seahawks and Portland Trail Blazers owner Paul Allen, who ranks 26th on the list with an estimated worth of $15.8 billion. The richest exclusive NBA owner is Magic owner Rich DeVos, who is 60th on the list at $6.8 billion.
(Obviously this list is just of Americans and doesn't include Nets owner Mikhail Prokhorov, who is worth an estimated $13.5 billion.)
There are 11 other NBA owners on the list including Stan Kroenke (Nuggets, $5.3 billion), Micky Arison (Heat, $5.9 billion), Dan Gilbert (Cavaliers, $3.9 billion), James Dolan (Knicks, $3.3 billion), Tom Gores (Pistons, $2.7 billion), Mark Cuban (Mavericks $2.5 billion), Josh Harris (Sixers, $2.5 billion), Robert Pera (Grizzlies, $1.95 billion), Herb Simon (Pacers, $1.95 billion), Donald Sterling (Clippers, $1.9 billion), Glen Taylor (Timberwolves, $1.7 billion) and Tom Benson (Pelicans, $1.3 billion).
Remember that one time there was a lockout in 2011? Yeah, they don't either.
Oh, and if you're wondering, Bill Gates came in No. 1 at an estimated $72 billion.