Report: Paul George agrees to five-year max extension with Pacers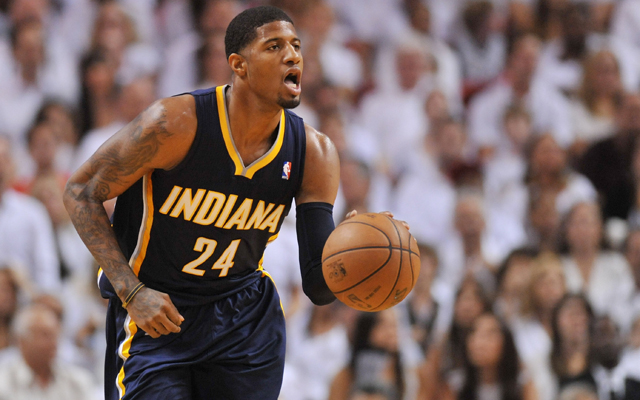 Paul George said he'd have an extension signed before the season started. And apparently, he's a man of his word.
According to Yahoo Sports, George has agreed on a five-year, $90 million max extension with the Pacers.
The deal is expected to be signed officially sometime later this week, according to the report. The extension won't kick in until the 2013-14 season.
George, who was named the 2012-13 Most Improved Player and led his Pacers to a Game 7 against the Heat in the Eastern Conference finals, gets Indiana's designated five-year max, making him the organization's unofficial franchise player.
Locking up George to a long-term deal was a no-brainer and certainly expected, but having it done seals that the Pacers are a current, and future force to be reckoned with in the East.
George, 23, averaged 17.4 points, 7.6 rebounds and 4.1 assists last season in 79 games.