Kobe Bryant: No timetable for return, won't rush if Lakers struggle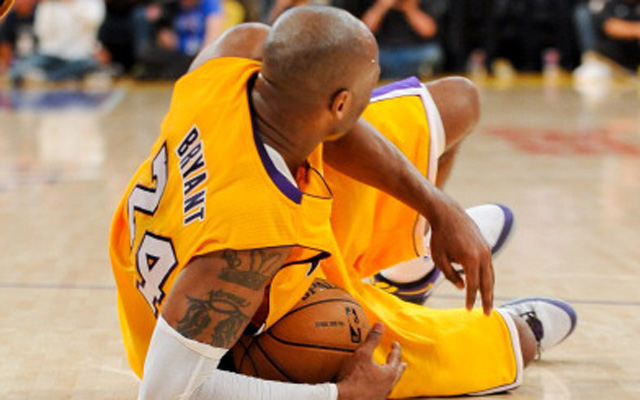 At Lakers Media Day on Saturday, All-Star guard Kobe Bryant told reporters that there's no timetable for his return from his torn Achilles' tendon, reiterating what team trainer Gary Vitti and GM Mitch Kucphak had said earlier this week.
Kobe said he feels good, but has no return date expectation: "I don't think we have really a timetable of where I should be right now."

— Mike Trudell (@LakersReporter) September 28, 2013
No shock there, and it seems more and more that Bryanty may not return for the start of the regular season, especially considering this quote:
More Kobe (due to larger goals): "If we're struggling and I can't go because I'm not physically ready, I'm not going to jump out there."

— Mike Trudell (@LakersReporter) September 28, 2013
Bryant pointed to the big issue now being strength and recovery at this point, as in how the surgically repaired ankle will respond after undergoing intense stress. Ken Berger of CBSSports.com broke down how the big issue for Bryant this season won't be the ankle, but the residual stress on the rest of his body and how that holds up at age 35.
Bryant averaged 27 points, six rebounds and six assists for the Lakers last season before tearing his Achilles tendon in April.