Pistons guard Rodney Stuckey suffers right thumb fracture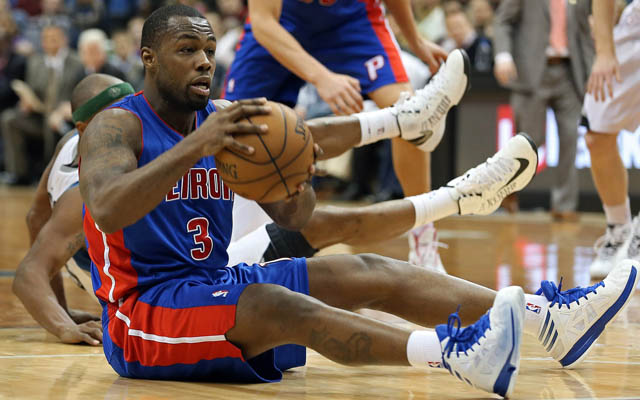 Pistons guard Rodney Stuckey slammed his right thumb in a car door and will require surgery, the Pistons announced Thursday. There's no timetable for his return yet.
Stuckey averaged 12 points and four assists last season for the Pistons, shooting just 41 percent from the field. The Pistons do have some guard depth with rookie Kentavious Caldwell-Pope, and point guards Peyton Siva and Will Bynum, along with Kyle Singler. The bigger ramification may be that it hurts the team's ability to shop the veteran guard and his $8.5 million expiring contract.
Stuckey missed 27 games in 2007-2008 with a fracture in his hand. The Pistons' press release:
The Detroit Pistons announced today that guard Rodney Stuckey has suffered a fracture of the distal phalanx on his right thumb and will miss tonight's game vs. Miami. The injury occurred on Wednesday afternoon as a result of the thumb becoming caught inside the door jamb of Stuckey's vehicle while the door was closing.

Pistons medical staff confirmed the injury this morning following an x-ray. He is scheduled to have surgery on Friday, October 11 and a timeline for his return will be determined following that procedure.