Mavericks' Brandan Wright out indefinitely with shoulder fracture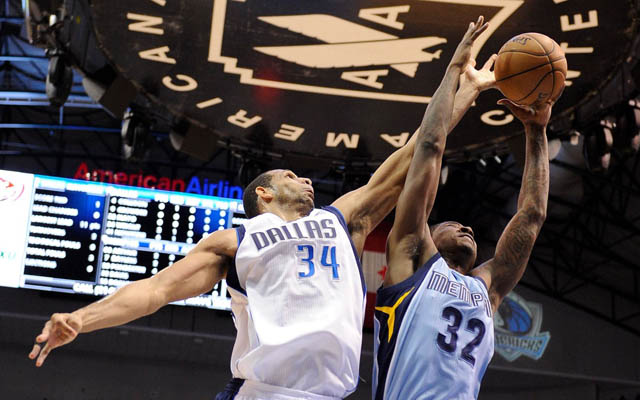 The Mavericks have had concerns about frontcourt depth since free agency. Samuel Dalembert has struggled with conditioning issues. They have brought in Bernard James, Fab Melo, and Renaldo Balkman. And on Thursday, they lost some of the good depth they had when it was announced Brandan Wright has a shoulder fracture. From the Mavs' release:
The Dallas Mavericks announced today that Brandan Wright sustained a small, non-displaced fracture to his left shoulder. Surgery is not anticipated at this time. No timetable has been set for his return and he will be re-evaluated weekly. The injury occurred during practice in Dallas on October 8.
Wright averaged nine points and four rebounds last season for Dallas. His minutes and production fluctuated wildly as Rick Carlisle never seemed to discover a consistent way to use him. The fact that he's not having surgery will mean he comes back sooner, but it could also make his return date more nebulous.
The Mavericks could be really hurting for inside production, both defensively and on the glass. We'll see how long Wright misses with the injury.