Pistons' Brandon Jennings out three weeks with impacted tooth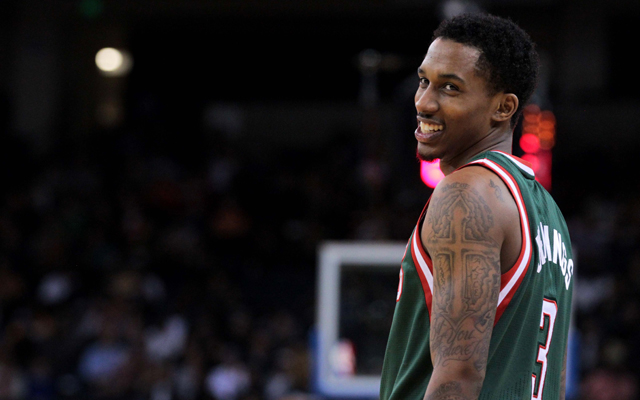 The Pistons backcourt is taking a beating already.
The Pistons announced new point guard Brandon Jennings is out for at least the beginning of the regular season because of an impacted wisdom tooth and hairline fracture at the base of it.
The team announced Tuesday that Jennings will be out three weeks, which includes complete immobilization. Assuming he's able to return after three weeks, he'd miss four regular season games.
Jennings joined the Pistons this summer in a sign-and-trade deal from the Bucks. He signed a three-year, $24 million contract.
The Pistons do have some backcourt depth to cover with Will Bynum, Chauncey Billups,and rookie Peyton Siva. But not having Jennings for the rest of preseason to develop some chemistry with them, along with Josh Smith, Andre Drummond and Greg Monroe hurts some.
This comes on the heels though of Stuckey injuring his thumb in a car door which will cause him to miss roughly 3-4 weeks.
Jennings, 24, averaged 17.5 points and 6.5 assists in 80 games for the Bucks last season.