Report: Bill Russell cited for bringing a gun inside an airport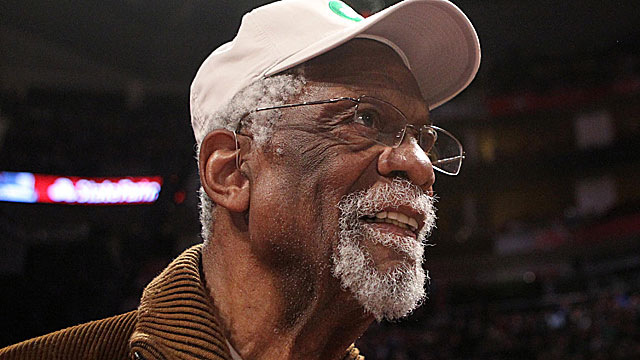 NBA legend and Hall of Famer Bill Russell was cited at a Seattle airport for bringing a handgun into a prohibited area, according to KIRO 7 in Seattle.
Russell, 79, had a permit for the firearm and was released.
Russell had a .38-caliber Smith & Wesson handgun that was discovered in his carry-on baggage at a security checkpoint. The TSA can fine individuals for such offenses with a suggested penalty of $3,000 to $7,500, though each situation is evaluated on a "case by case" basis, an airport spokesperson said in the report.
Russell, an 11-time NBA champion, lives on Mercer Island, a city roughly a mile from Seattle.