GIF: Mike D'Antoni rages with the fury of mustache
After the Clippers went on a strong run to start the third quarter of Tuesday night's game against the Lakers, coach Mike D'Antoni took a timeout and... vented his Pringles Rage.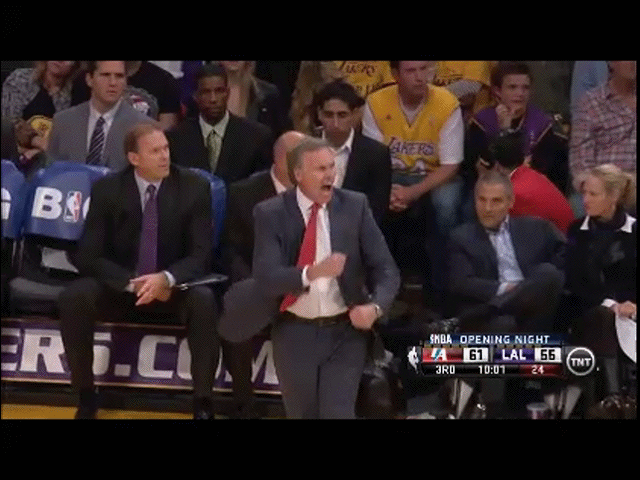 That's some angry mustache. But hey, it worked. The Lakers responded with an 11-2 run.
Fear the 'stache.