Nets' Blatche fined $15,000 for obscene gesture
Nets forward Andray Blatche was fined $15,000 by the NBA Saturday for making an obscene gesture in the Nets' win vs. the Heat Friday night. The incident occurred after a Joe Johnson three-pointer with 2:40 remaining. The Nets' bench celebrated, as so.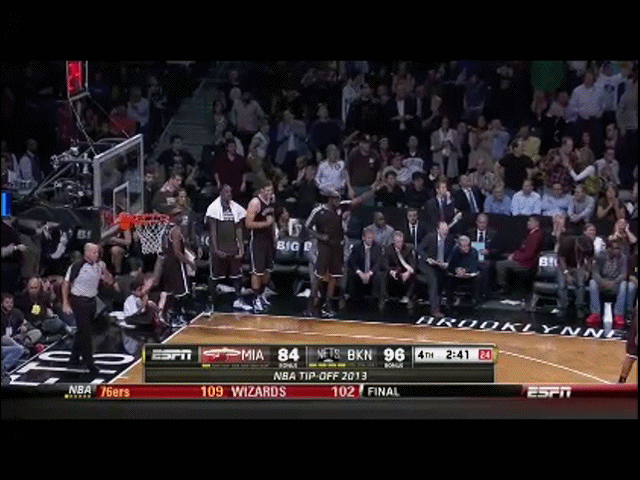 If this was what warranted it, I'm not sure if that's the "Sam Cassell" dance or something else. Either way, apparently the league didn't like it. Blatche had nine points and six boards in the win Friday.